Resiliti Compliance Advisory Services: Your Partner for Risk Mitigation
WBS is working with Resiliti to help inspire ethical leadership, and create cultures of integrity, innovation, and inclusion.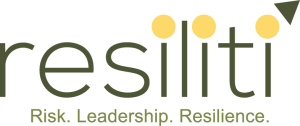 WhistleBlower Security has partnered with Resiliti, an ethics & compliance advisory services firm, to offer our clients best-in-class guidance for enhancing your ethics & compliance program.
Our partnership with Resiliti helps compliment your investment in WhistleBlower Security's IntegrityCounts ethics reporting platform with best practices and insights to increase the effectiveness of your program.
We offer organizations (of all sizes and program maturity levels) a trusted advisory services partner to advise on proven, practical strategies for mitigating compliance and reputational risks, while fostering a speaking up culture and ethical decision-making that can help your organization increase employee engagement, accountability and productivity.
WBS/Resiliti Advisory Services offers an Ethics & Compliance Program Assessment which includes a Self-Assessment Checklist followed by 2-Hour Advisory Service Review of your checklist with  Resiliti's Founder and President, Debra Sabatini Hennelly. If you would like more information about this offering, please use the form on this page to contact us.
Program Assessment Benefits include:
Best-in-class Advisory Services to review your overall ethics & compliance program
Identify problem areas that may be increasing your organizational risk
Help foster a speak-up culture
Make the most of your IntegrityCounts subscription
Make the most of your IntegrityCounts Investment
How to Make the Most of Your IntegrityCounts Investment