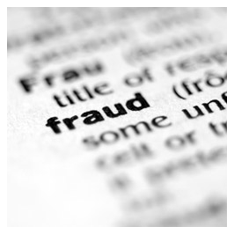 Communities rely on the hard work produced by not-for-profit organizations. Unfortunately, not-for-profit organizations are susceptible to fraud. According to the 2012 Report to the Nations on Occupational Fraud & Abuse published by the ACFE, organizations lose an estimated 5 percent of their annual revenue as a result of fraud – and not-for-profit organizations are easily harmed by fraud. So instead of providing needed programs to communities, not-for-profits might be losing money to fraudsters.
The following are 5 warning signs that are worth investigating that could indicate fraud in your not-for-profit organization:
Little or no segregation of duties:
Many not-for-profit organization rely on the collecting and recording of cash, but according to the 2012 report, nearly 85 percent of fraud involved the mishandling of cash. It's a great idea to review internal controls and, if appropriate, assign different people to handle the cash – record collections, receive cash payments, deposit cash, reconcile accounts. It can be easy for employees or volunteers to walk out the front door with the organization's hard earned cash.
Questionable bank statement items:
It's important to review monthly bank statements for transactions that look strange or unfamiliar, or perhaps don't have supporting documents. Have a look at the monthly cheques to ensure that none were altered in any way – payment to a false vendor – and were indeed used to pay intended vendors.
Unexplained cash adjustments:
Mishandled cash will eventually show up in your financial statements, often as a cash adjustment. It's important to review the account reconciliations for large or unusual adjustments.
Vendor complaints:
If vendors are complaining about outstanding payments but your records show that payment was already made, or if donors complain that they are still receiving invoices when they claim they've paid their donation, it's definitely worth a second look to see where the discrepancy is.
Employee or volunteer hints:
According to the 2012 report, employee tips were responsible for uncovering one third of fraud instances. So take notice when employees or volunteers voice concerns or make comments at the organization. It might be unfounded, but it could also mean fraud might be taking place.
A whistleblower hotline is the single most effective tool available to improve ethics reporting. Waste, fraud and abuse of authority can all be combated by having an independent reporting mechanism that's available to your employees and volunteers to report malfeasance. WhistleBlower Security should be one of the first places your employees can go to report on any perceived wrongdoing.
Whether it's for regulatory compliance, financial transparency, corporate governance, employee, client, investor or patient relations, becoming WhistleBlower Secured™ will enhance your corporate integrity and empower your employees to contribute to an ethical workplace.