Multiple Reporting Options
Reporters can file a report by mail, email, phone, or web with full anonymity from their organization.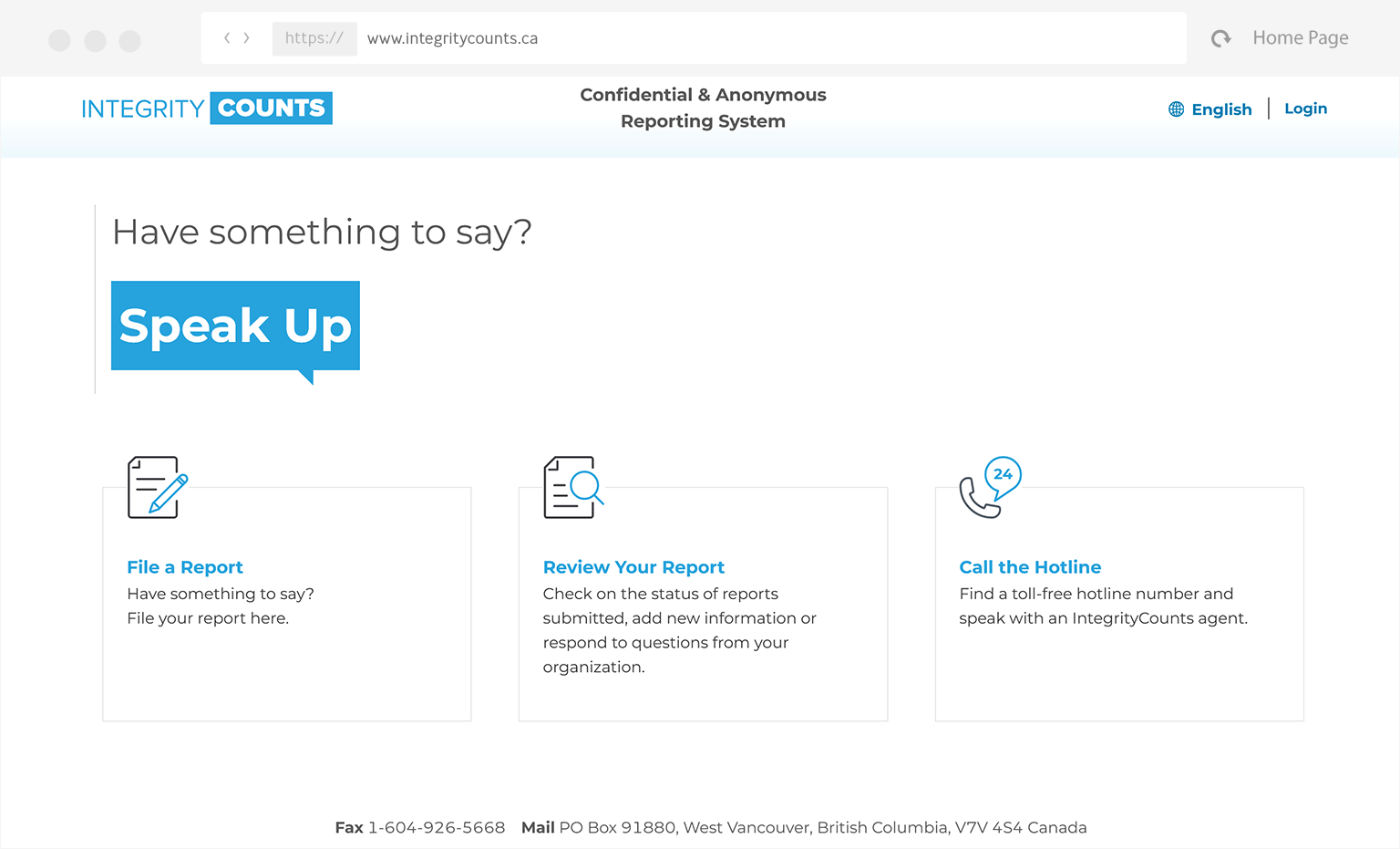 Notifications
If a Reporter wishes to provide their contact information, notifications will be sent to them with updates about their case. If the reporter wishes to remain anonymous, they simply need to log onto IntegrityCounts with their username and password (provided upon submitting their report) to view updates about their case or communicate anonymously with investigators.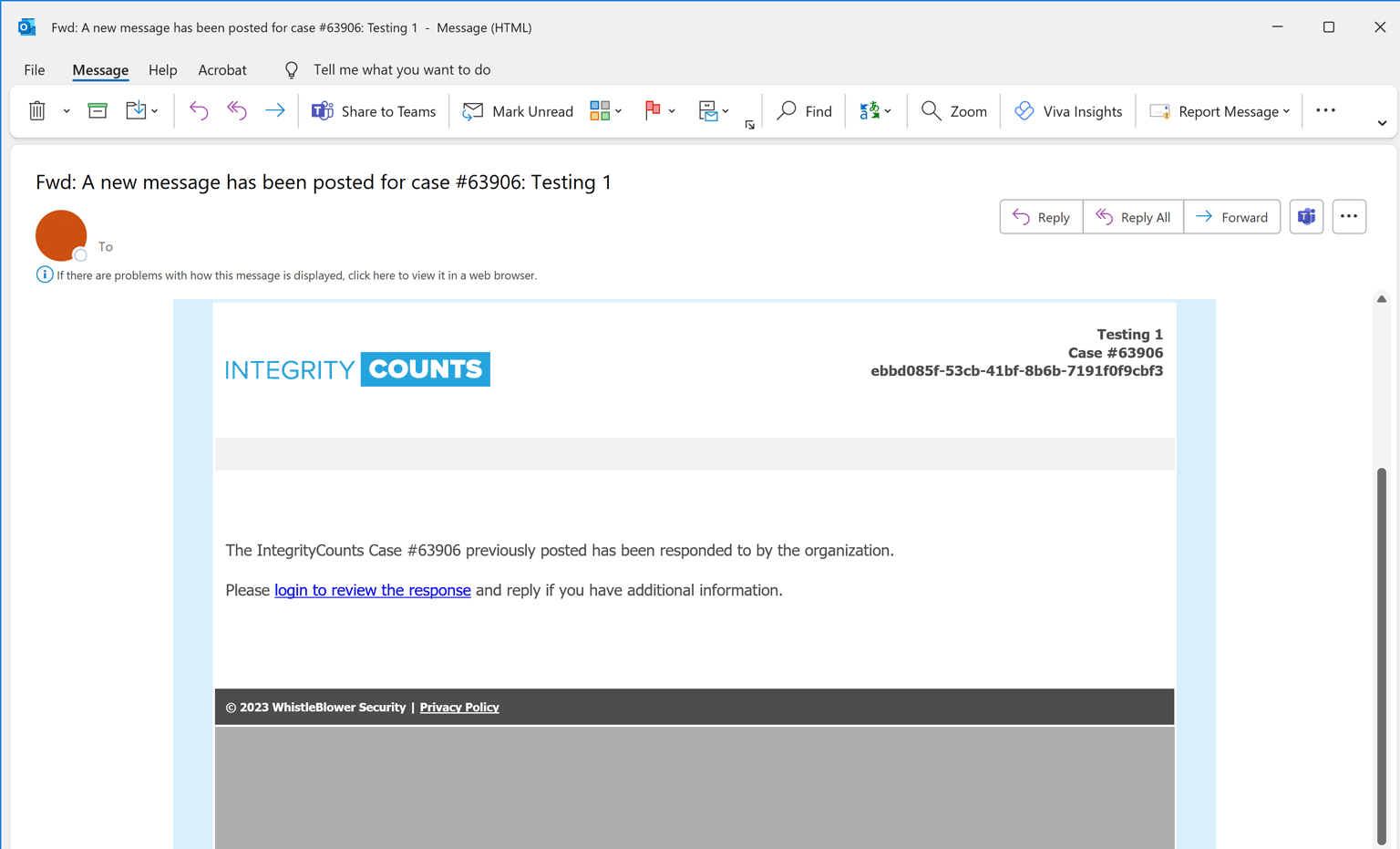 Anonymous 2-Way Messaging
Reporters and Case Investigators can communicate anonymously with each other to ask questions, receive case updates, provide additional case information, or any other matter.