How Strong Is It and Will It Stand up to Regulators?
The below article is from the Corporate Compliance Trends blog, and seems to have made its way around the blogosphere. And for good reason, it just makes plain sense. It stresses the importance that one of the best ways for an organization to be a player in the global economy, is to hire a compliance officer and give him or her the responsibility, authority, and independence to implement an effective compliance program. If a company wants to play in the same playground with the big kids, then a strong compliance program is going to be the best way to do it.
The article cites Pakistan particularly as one such country wanting to play in the global economy. Along with other 'higher risk' countries like Bangladesh, Ecuador, Venezuela, and Belarus, big organizations are pulling out and severing their businesses ties due to corruption issues. Transparency International – Pakistan stated in its report for 2014: "Though politicians in Pakistan constantly accuse each other of corrupt practices and vow to end this evil, when they come to power, corruption continues to rise in Pakistan and the rest of South Asia." It also states "how can a corrupt person be held responsible by a corrupt authority or an institution that is itself corrupt? According to another report, it is not just the increasing cost of doing business in Pakistan that drives away foreign investment; many companies find problems with the speed with which tasks are accomplished in Pakistan."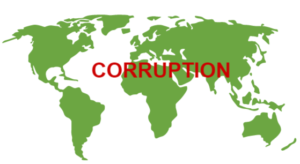 This article explains it all. It's taken verbatim from the Corporate Compliance Trends blog, written by Muhammad Talib Uz Zaman, Program Officer for CIPE Pakistan. One thing is clear – in order for any organization doing business with any foreign partner, the need for a strong compliance program is mandatory. Things are bound to go wrong when dealing in such a complex environment and you can be sure that regulators will be looking first at your existing compliance program to get an idea of exactly how you've handled your business dealings. In some circumstances, the DOJ and SEC may decline to pursue charges against a company based on that company's effective compliance program. It may also seek to reward a company for its program, even when that program did not prevent that particular underlying FCPA violation that instigated the investigation in the first place.
***************************************
Businesses Exit Pakistan Over Corruption Risk, by Muhammad Talib Uz Zaman
In a worrying sign for Pakistan's ability to attract and maintain foreign investment, two prominent manufacturers have announced recently that they are pulling out of the market, citing supply chain concerns including corruption.
"Investors are the backbone of any country. Protection of their interests is an important duty of the market regulators," noted Shariq Zaidi, Partner Assurance, Ernst & Young Pakistan, in commenting on the need for both government and business to improve the business environment.
Citing corruption issues in its supply chain, the Walt Disney Company pulled approximately $200 million worth of yearly textile production from Pakistan and banned it from the list of approved supplier countries, along with other "high-risk" countries such as Bangladesh, Ecuador, Venezuela, and Belarus. Speaking to CNN, Bob Chapek, President of Disney Consumer Products commented, "After much thought and discussion, we felt this was the most responsible way to manage the challenges associated with our supply chain." The second firm, the Canadian menswear label and retailer Kanati Co., came to a similar decision citing many of the same factors as Disney, although the firm's co-founder downplayed corruption as a factor in a subsequent interview.
The two firms' action are a wake-up call, both for those representing multi-nationals' interests in Pakistan and those Pakistani firms in the multi-nationals' value chains, according to the Contracting & Procurement Manager at Shell Pakistan, Mehnaz J. Mohajir. "As people who work in companies that are either operating units of multinational companies or suppliers of foreign companies, we should now accept and take immediate actions that improve our working conditions. Among many remedial steps that come to one's mind, improving our adherence to international standards of ethics and compliance ought to be definitely be on high priority," said Mohajir. He is also a member of CIPE Pakistan's Compliance Advisory Committee, which helps guide CIPE's efforts to improve the country's culture of anti-corruption compliance.
Corruption, obviously, is a not a new issue in Pakistan but it is one that is increasingly connected to the country's ability to compete for foreign investment. A Transparency International Pakistan report found that the country lost more than Rs 8,500 billion ($94 billion) due to corruption and bad governance during the last four years of the PPP government, which was ousted in the 2013 elections. A poor law and order situation, tax evasion, energy crises – these are all the things which hamper the business supply chains and, as a result, make companies feel less secure in investing, according to the report.
READ MORE
***************************************
Having a corporate compliance program is crucial in today's highly regulated business environment. An effective compliance program is an important ingredient of an organization's internal controls, and is an important component to detecting and preventing FCPA violations. Compliance programs should be adapted to an organization's specific industry, business, and risks.