800 Hours of Unused Sick Leave?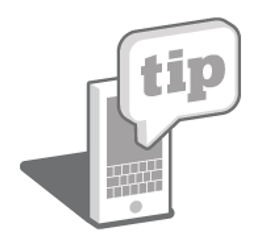 A recent article in the Internal Auditor told the story about how an anonymous tip lead to the dismissal of Richmond, VA's head of finance. Investigations by the city auditor found the employee had become eligible for just over $400,000 in benefits from more than 800 hours of unused sick leave that was accumulated.
My first thought was, you can do that? That's an awful lot of "unused sick leave" – no wonder a tip lead to an audit.
All it took was one anonymous tip – something we always preach – for an investigation to be initiated. A strong ethics reporting system and whistleblower program should be installed in all organizations. But this isn't always the case.
This article goes on to say that "internal auditors should assess whistleblower programs and their effectiveness, and, when in positions of authority, take action to ensure all the key components of an effective whistleblower program are in place."
Unfortunately in Canada and other commonwealth countries, whistleblower programs and protections aren't as strong as those in the United States. There's limited legislation covering the public and private sectors, and for those who do speak up, there's limited formal protection.
The following are important parts to an effective whistleblower program:
Governance:
Strong whistleblower programs should include structures encompassing government legislation and enforcement, like Multi-Lateral Instrument 52-110 mandates in Canada, and similar Sarbanes-Oxley mandates in the US. As well they should include other regulatory obligations worldwide that protect your organization from liabilities stemming from unethical behaviors in the workplace. Whistleblower programs are essential for effective fraud/corruption coverage
Reporting:
Reporting of ethical issues and challenges begins with the confidential, yet authentic recognition of the person who is having an internal debate of if and how they should raise their concerns about the company. This personalization of an incident is a key component to develop early in a whistleblowing process as it highlights the integrity and humanity of your organization—the characteristics that media and business competitors typically attack first.
Protection:
Built into the design and implementation of a whistleblower program, should be the protection of the whistleblowers from retaliation from the consequences of coming forward. Frequently whistleblowers lose their jobs right alongside the guilty party because their organizations do not protect insiders who report wrongdoing. Organizations should keep whistleblowers' identities confidential or anonymous as much as possible under the law, although judicial processes may ultimately require their disclosure.
Countries and organizations may claim they have no need for whistleblower programs or that cultural impediments stop them. However, the continuing string of headline-grabbing government and business scandals demonstrates a clear need to act. Legislators and leaders worldwide need to develop and enhance strong whistleblower enforcement programs.
Whether or not the Richmond, VA employee is ultimately found guilty or not is another matter. The shear dollar amount involved was what initiated a tip and investigation. It's the one anonymous whistleblower tip that brought this to light.
Having a company like WhistleBlower Security on your side where employees can report on any type of behaviour goes a long way to ensuring compliance. Our tools enable the reporting of any type of wrongdoing and your employees can feel secure that whatever they feel they need to report on, they can do so with complete confidentiality and anonymity.
Whistleblower Security is committed to promoting a culture of integrity, collaboration and transparency for all our employees and clients. With a 24/7/365 whistleblower hotline and whistleblower program, employees can be assured that all of their ethical concerns will be heard and addressed.



Source: http://www.theiia.org/intAuditor/fraud-findings/