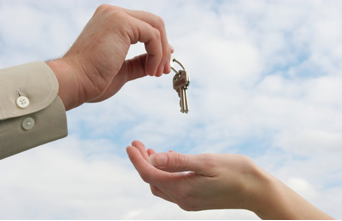 Let's go test drive a new car. But don't forget your drivers licence!
An auto sales industry whistleblower says car dealers might be violating customers' privacy rights when that customer takes a car for a test drive.
A salesman at Dueck GM's Marine Drive location in Vancouver says he quit his job because he wasn't comfortable following a new procedure to scan customers' licences. He says car dealers are collecting customers' information, including their addresses and birthdates, under the guise of needing this info for a test drive, when in fact, they are really building a database for marketing purposes.
He says, "I think it's wrong because the car dealerships are still running off of the 70s and 80s models."
This salesman says the drivers' licences are scanned and imported directly into a new software program called DealerMine, a CRM tool, that helps dealers track and market to customers.
According to DealerMine's website, it can "help dealers market to customers that are ready to purchase and connect with them." According to the salesman, these new photo licence scanners are taking that info and are directly taking the address, height, and age and putting it right into the CRM utility tool.
This leads the customer to think that a copy is needed for a test drive, but really the information is being captured for the purpose of marketing to the customer and making a sale.
A guide for businesses issued by the privacy commissioners of Canada, Alberta and BC says that most retailers can satisfy their needs by checking the customer has a valid licence but not recording it, stating that "photocopying or scanning the licence generally goes too far." And the Insurance Corporation of British Columbia (ICBC) confirmed there is no insurance requirement for a dealership to photocopy or scan the driver's licence of a customer test driving their vehicles.
The salesman said that when he brought his concerns, and the privacy commissioners' guide to his manager, nothing was done.
It is not clear whether the practice of scanning drivers' licences and retaining their data is occurring nationwide or only in BC. One can only assume that it's an industry standard across the nation.
The integration of a whistleblower hotline is a powerful tool for any organization to implement in their proactive measures to manage their risk.
Waste, fraud and abuse of authority can all be combated by having an independent reporting mechanism that's available to your employees to report malfeasance. WhistleBlower Security should be one of the first places your employees can go to report on any perceived wrongdoing or risk.
Whether it's for regulatory compliance, financial transparency, corporate governance, employee, client, investor or patient relations, becoming WhistleBlower Secured™ will enhance your corporate integrity and empower your employees to contribute to an ethical workplace.