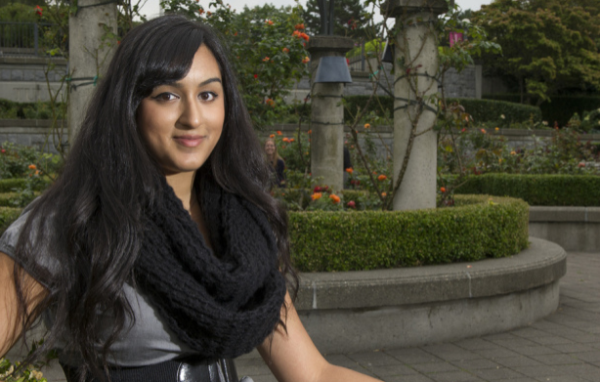 B.C's 'superintendent of achievement' has found himself in hot water recently after he commissioned a teenager $16,000 to write a 14-page study on the school system in Finland.
Rick Davis, the superintendent in question, met 19-year-old Anjali Vyas at a wedding back in 2012, where Vyas told the superintendent that she was planning on taking a trip to Finland to study the Finnish school system. Upon learning this, Davis reportedly offered to fund her trip with funding from the Ministry of Education.
After spending five months in Finland, Vyas eventually turned in a typo-riddled report that revealed little new information on the school system – largely relying on the book Research-based Teacher Education in Finland for content. In fact, the $16,000 paper – which misspells "Finns" as "Fins" – appeared to only have two new quotes from in-person interviews conducted by Vyas.
UBC's education research E. Wayne Ross weighed in on his skepticism regarding the deal. In an online critique, he wrote: "I'm interested to know what it was Rick Davis and the BC Ministry of Education were expecting? Did they really believe that funding a 10 month 'study' of teacher education conducted by a recent high school grad would produce insights into the professional preparation of teachers?"
Since the unorthodox commission came to light, an internal review by the Ministry of Education has been conducted. The review found that the original $16,000 figure reported by the media was actually off by about $3,000 – Vyas's payout courtesy of the ministry actually totalled $19,075, including her airfare and accommodation fees.
As Vyas was still a minor at the time that Davis first commissioned the report, the first payment had to be indirectly paid to her through her former school district. The rest of the payment was delivered after she turned 19, with Deputy Minister James Gorman giving the go-ahead on this exchange. This payment through back channels was revealed by the Canadian Taxpayers Federation, after they obtained access to a series of emails between Davis and Vyas.
Despite all of this, the ministry's internal review concluded last Thursday that the entire process "appropriately followed Ministry policy and procedures," waving off the sketchy payments as an "indirect approach."
In a blog post written by The Canadian Taxpayer Federation's Jordan Bateman, he summarized the whole ordeal thusly: "the Ministry of Education gave what amounts to an A- to the process that handed $16,000 in a sole-source contract to a teenaged girl who met the contractor while she DJ'd a wedding."
Such flagrant misuse of government money could have been avoided had an effective whistleblower program been in place. Effective whistleblower programs are built on a foundation of risk management, which includes a comprehensive understanding of all possible risk areas and potential points of ethical breaches. A 24/7 whistleblower hotline ensures that your employees always have an outlet to report any perceived wrongdoing.