Hail Hydra? No Thanks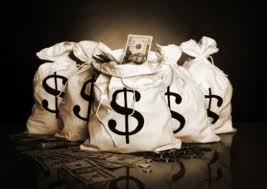 If you've watched a Captain America movie before, you'll know that the name Hydra means bad news. Turns out they were onto something.
The Hydra Group, a group of three people that operated a collection of about 20 companies, is being sued by the Consumer Financial Protection Bureau and Federal Trade Commission for running an online money-lending scam.
According to the consumer bureau's director, Richard Cordray, the Hydra Group was running an "illegal cash-grab scam" that forced loans on unwitting consumers without their consent.
So What Exactly Is an Online Money-Lending Scam?
Here's how it worked – consumers would submit information about themselves onto an online payday loan comparison site (even submitting their bank account numbers). This information would then be auctioned off to payday lenders or brokers, who would resell their information. Fraudsters who bought the sensitive information would then deposit money into the consumers' bank accounts – but then make monthly withdrawals, without the consumers' consent.
Over 15 months of this operation, the Hydra Group made about $97.3 million in payday loans, but collected $115.4 million in return.
The consumers had no idea what was going on – in some cases, consumers were just looking around for loan comparisons and were surprised to find money being deposited into their accounts. In other cases, consumers actually authorized the loan but thought it was just a one-time fee, and were understandably shocked that subsequent payments had been withdrawn.
How Can I Protect Myself From Similar Fraud?
Basically, be very careful when you're being asked for your private information. If you're looking for financial loan websites and find that you're being asked for your Social Security number or your bank account information, check if the website bears the logo of the Online Lenders Alliance. This means that the website is to be trusted and adheres to the alliance's strict code of conduct.
In general, you should also avoid using loan "lead generator" websites that compare loan rates rather than actually making loans. They may end up matching you up with a company that doesn't have your best interests in mind.
Easy, right? It can be just as easy to prevent fraud in the workplace. Just incorporate a strong compliance program that includes an ethics reporting system, and empower your employees to speak up if they suspect any wrongdoing in the workplace.


Source: http://www.nytimes.com/2014/09/18/your-money/us-courts-close-2-payday-lenders-accused-of-fraud.html?_r=0