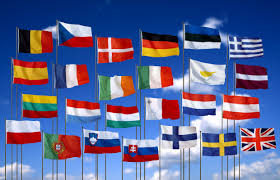 A recent report suggests that graft and related corruption is costing nations in the European Union over 120 million euros.  Because the EU encompasses many countries with varying legislation regarding compliance and bribery, it is difficult to ensure transparency and accountability across the board.
Following the recession, which severely impacted many of the EU nations' economies, it was clear that further efforts had to be made to fix the transparency and corruption issues which exacerbated the effects of the financial downturn.  Reform in areas such as auditing, trading, and data use are seen by many European officials as crucial in rebuilding confidence in the EU as a viable market.  There have been several promising steps made recently that will change the way business is conducted within European nations and in the EU as a whole, and with many of these involving stricter regulations and penalties, companies conducting business within Europe should have an in-depth knowledge of their implications.
Perhaps the most wide-reaching of the new proposed legislations is one which overhauls the auditing process for EU businesses.  The bill (which was signed off on by European parliament in late January) aims to increase transparency in the auditing process by mandating rotation of auditors, eliminating the ability of auditors to provide non-audit services to their clients, and promoting competition among audit companies.  Under the new legislation, companies will have to change auditors at least every 10 years (or 14 years in the case of a joint audit) in order to  prevent relationships between auditor and client from becoming too close and interfering with impartiality.
The other legislation on the table concerns trading and investor protections and will increase transparency among the EU's investment firms and market operators.  The bill will increase regulation of market transactions, requiring all equity and bond trading to go through new regulated platforms.  As well, high-frequency trading will be subject to stricter laws and penalties. The hope is that these steps will increase transparency among financial entities, provide protection to investors, and help to maintain fair prices of equity, bonds, and commodities.
The EU is also ramping up its data protection efforts, with new legislation being introduced later this year.  The new laws will drastically alter the way in which companies collect, store, and use consumer data, and will have huge implications for global companies operating within the EU.  Companies will no longer be able to use personal data for any purpose other than that for which it was originally collected, and will have to implement internal programs to ensure compliance with regards to the data's collection and storage.
These bills are crucial to the EU's fight against corruption, and will undoubtedly aid in the financial rebuilding of the countries hit hardest by the recession.  They highlight the fact that compliance efforts are the first step in increasing confidence in a market, and will undoubtedly have a positive effect on foreign business and investment in the EU.  However, because of the stricter penalties and increased regulation proposed in these bills, companies looking to do business in the EU must be familiar with new and incoming laws and adjust their practices accordingly.