Has the Industry Truly Reformed or Has the Public Grown Complacent?
A new survey on financial professionals paints a picture of unethical behaviour, illegal activity, and shrugging of shoulders.
In this report, conducted by Labaton Sucharow and University of Notre Dame, they surveyed more than 1200 professionals working in the United States and the United Kingdom. Respondents represented a broad spectrum of the industry, from young professionals to senior executives, investment bankers and investment managers, from San Francisco to Scotland.
Despite the headline-making consequences of corporate misconduct, the survey revealed that attitudes toward corruption within the industry have not changed for the better since the financial fallout. Yes, there are some encouraging statistics such as increased faith in law enforcement and in colleagues, however, there is no way to overlook the marked decline in ethics and the enormous dangers that are faced as a result, especially when considering the views of the most junior professionals in the business. Most concerning, is the proliferation of secrecy policies and agreements that attempt to silence reports of wrongdoing and obstruct an individual's right to freely engage with the government.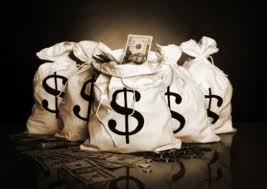 Nearly seven years after the global financial crisis rocked investors' confidence in the markets and financial services in general, this survey shows that a culture of integrity has failed to take hold. Numerous individuals continue to believe that engaging in illegal or unethical activity is just the way things are done in this highly competitive field. With legal and regulatory sanctions coming out on almost a daily basis, the industry has a long way to go to regain the confidence of the public.
Here's some findings from the survey:
47% of respondents believe it likely that their competitors have engaged in unethical or illegal activity in order to gain an edge in the market. This represents a spike from the 39% who reported the same when surveyed in 2012. This figure jumps to 51% for individuals earning $500,000 or more per year
More than one-third (34%) of those earning $500,000 or more annually have witnessed or have first-hand knowledge of wrongdoing in the workplace
23% of respondents believe it is likely that fellow employees have engaged in illegal or unethical activity in order to gain an edge, nearly double the 12% that reported as such in 2012
In the UK, 32% of individuals said they would likely engage in insider trading to earn $10 million if there was no chance of getting arrested, compared to 24% of respondents from the US
(Try not to shudder) nearly one in five respondents feel financial services professionals must at least sometimes engage in illegal or unethical activity to be successful
27% of those surveyed disagree that the financial services industry puts the best interests of clients first. This figure rises to 38% for those earning $500,000 or more per year (thank you but I'll keep my money under my mattress from now on)
Nearly one-third of respondents (32%) believe compensation structures or bonus plans in place at their company could incentivize employees to compromise ethics or violate the law
33% of financial services professionals feel the industry hasn't changed for the better since the financial crisis
And there seems to be challenges in whistleblowing on this horrid activity. Twenty five percent of respondents earning $500,000 or more annually have signed or been asked to sign a confidentiality agreement that would prohibit reporting illegal or unethical activities to the authorities. Well we know where that got KBR. You can't shut whistleblowers up! And if one does blow the whistle, 19% of respondents said they believe it likely that their employer would retaliate if they were to report wrongdoing in the workplace. This jumps to 24% for respondents from the UK.
Given the tremendous responsibility shouldered by the financial services professional, employers should take every step to foster a culture of integrity. Instead, the findings reveal an alarming tendency for employers to construct an 'omerta culture,' characterized by policies that demand silence and complicity.
So these findings beg the question – is there going to be another financial crisis? It would seem that the industry hasn't really learned any lessons in the past 5+ years. If companies don't engage in an aggressive plan to eliminate this type of misconduct, we're seemingly sitting on a time bomb. Why are companies sitting waiting? Why don't they start now creating partnerships between employers and employees to create speak-up cultures? Why aren't they showcasing their ethics hotlines?



[citesource][source]http://www.secwhistlebloweradvocate.com/LiteratureRetrieve.aspx%3FID%3D224757&usg=AFQjCNHFJdIqRVXouHvMqPmjZord3GUX8g&sig2=2nMz3AM2Jt5AnR5JtWCACA&bvm=bv.101800829,d.cGU&cad=rja[/source][/citesource]