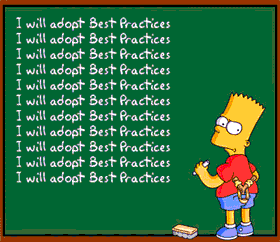 It's the end of the first week of Fraud Prevention Month 2014. How's your fraud prevention plan coming along? Do you have a fraud prevention strategy in place?
In a recent survey commissioned by The Economist Intelligence Unit, every instance of fraud highlighted in the survey, saw an increase. However, 43% of the organizations surveyed were not planning on implementing a program to help mitigate instances of fraud. That statistic is frightening to WhistleBlower Security, because we know how intuitive and budget friendly such a program can be.
Let's take a look at some of the headlines from this past week that caught our attention:
US Supreme Court Ruling (Lawson v. FMR, LLC)
This piece of news was quite the topic on the world wide web! This recent ruling sites that contractors and subcontractors of publicly traded companies are fully protected under the Sarbanes-Oxley Act for corporate whistleblowers. Now private companies might want to consider beefing up their Code of Conduct and incorporating a whistleblower program. Read more here.
Ontario Liberals Plan to Bulk Up on Transparency
Ontario's Premier, Kathleen Wynne, and her government are hoping to launch a new accountability program across the province's "MUSH" sector (municipalities, universities, schools, and healthcare). This program would allow greater oversight across the board –from the posting of expenses online, fines for getting rid of government records, and salary caps for civil servants. Read more on the Globe and Mail.
$64 Million for a J.P. Morgan Whistleblower
Employee Keith Edwards provided tips leading to a $614 million payment by the bank to the US government over home loans. It was alleged the bank falsely certified Federal Housing Administration and the Department of Veterans Affairs loans. These tips paid off for the whistleblower – $64 million for his efforts. Read about it here.
Implementing a strong compliance program that provides employees and stakeholders with the tools needed to anonymously report, investigate, and stop fraud in its tracks should involve a powerful tool and seamless implementation. WhistleBlower Security covers all bases.
Whether it's for regulatory compliance, financial transparency, corporate governance, employee, client, investor or patient relations, becoming WhistleBlower Secured™ will enhance your corporate integrity, empower your employees to contribute to an ethical workplace, and ensure that private organizations are abiding by the same rules as public companies under Sarbanes-Oxley.