Belated Birthday Wishes Are in Store for the FCPA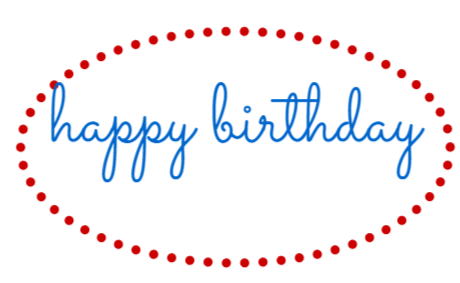 On December 20, 1977, President Jimmy Carter signed S. 305 into law. As follows:
"I am pleased to sign into law S. 305, the Foreign Corrupt Practices Act of 1977 and the Domestic and Foreign Investment Improved Disclosure Act of 1977. During my campaign for the Presidency, I repeatedly stressed the need for tough legislation to prohibit corporate bribery. S. 305 provides that necessary sanction. I share Congress's belief that bribery is ethically repugnant and competitively unnecessary. Corrupt practices between corporations and public officials overseas undermine the integrity and stability of governments and harm our relations with other countries. Recent revelations of widespread overseas bribery have eroded public confidence in our basic institutions. This law makes corrupt payments to foreign officials illegal under United States law. It requires publicly held corporations to keep accurate books and records and establish accounting controls to prevent the use of 'off-the-books' devices, which have been used to disguise corporate bribes in the past. The law also requires more extensive disclosure of ownership of stocks registered with the [SEC]. These efforts, however, can only be fully successful in combating bribery and extortion if other countries and business itself take comparable action. Therefore, I hope progress will continue in the United Nations toward the negotiation of a treaty on illicit payments. I am also encouraged by the International Chamber of Commerce's new Code of Ethical Business Practices."
This was more than two years in the making, with much investigating, deliberation, and consideration.
Unfortunately, corruption still exists. I suppose it will never really cease completely. Human's desire for power and money will always be a driving force in actions that we take. The ACFE's 2014 Report to the Nations summarizes corruption cases by country based on frequency and median loss can be found here.
Historical, and somewhat current, cultural norms in many corrupt countries take time to work through when doing business in foreign countries. But progress is being made. FCPA enforcement actions have taken place over the years, and millions in violations have been collected (Siemens, Alcoa, Alstom to name a few). The top ten of all time can be found here.
The work is not over yet folks. We need to keep working at what we believe in – why we come into work everyday. Most of us have a desire to see our companies succeed. Many organizations know the value of due diligence, and have taken steps to implement programs to crack down on bribery and corruption within the organization's boundaries.
Due diligence in anti-corruption compliance is often touted as a must have in any compliance program. The ability to conduct civil litigation searches, criminal history searches, and checks with local regulators of your potential overseas business partners, can be your instant red flag of potential corrupt practices that you would not normally know about.

Source: http://www.fcpaprofessor.com/the-fcpa-turns-37