How Not to Ignore Ethics, in One Simple Lesson
Operation: War of the Smartphone-App Car Service
Currently Playing out, Unethically, on a Street Corner Near You
Need a ride home? Obviously there's an app for that!
Get out your smart phone, find your bookmarked app, and instantly get connected with a driver who will come pick you up from your current location, and drop you off anywhere you tell them. It's pretty affordable too!

What's this smartphone-app car service? Well, not your traditional taxi service. If you've got a phone and can download an app, you're all set. If you're out with friends at a bar, had a little too much "cheers", and need to get home, open your app, and you'll be instantly connected with a driver who will come and collect you and take you home.
Two of these car service companies are currently waging war with each other. Uber vs. Lyft. Ever heard of them?
Lyft cars are easy to spot, sporting big fuzzy pink moustaches on each car and the drivers greet you with a fist pump.
With Uber, if you really need to get from A to B in a luxury SUV, they'll send one over to collect you.
Here's the cool part – the drivers for both companies are anyone in the community who has signed up to offer their service and personal vehicle. They are vetted, criminal checked, etc. This rideshare concept is a cheaper alternative to traditional taxis, and another method of transportation other than the bus, or your own bicycle…if you're not sure you can balance on it after your well deserved night of "cheers".
But here's the war currently in play, in unethical proportions. Uber and Lyft have gone to battle taking 'knocking out the competition' to the next level, plotting against each other in what has escalated to quite the extreme skirmish. Some would argue that ethical boundaries have been crossed.
Here's what's happening. Each company is trying to be the biggest, brightest, the best, but they're not accomplishing this through traditional ethical practices. Each is trying to woo new drivers to join their respective companies – that's you and me with our own vehicles. They are also trying to woo each other's drivers to switch companies. They can't demand exclusivity from the drivers – they are independent contractors – so they try to win over drivers' devotion by handing out 'out of this world' and unsustainable perks. So far so good.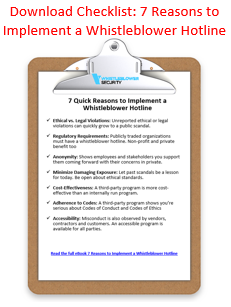 They will offer hundreds of dollars to each competitor driver, along with promises of guaranteed hourly rates, or other perks, in order to have that driver switch over from one operation to the other. And the drivers have every right to change jobs if a new employer offers them a better deal. Still within the ethics boundaries.
Hey That's Not Ethical!
Here's where the questionable ethics comes into play. According to a Forbes article, Uber employees ordered more than 5000 rides from Lyft, only to cancel them. And according to TechCrunch, Lyft drivers and some of their staff ordered a jaw dropping 13,000 rides, only to cancel those. The Verge reports Uber has been hiring independent contractors with prepaid disposable phones and credit cards to "pose" as customers in order to recruit Lyft drivers to work for Uber. And if an Uber contractor happens to get into the car of a previously "attempted Lyft recruit", that ride is then cancelled on the spot. The driver is left high and dry on purpose. Okay that's just crossed the line!
Recently in New York City, where most people use some form of taxi service, Uber is telling it's drivers (who I previously said are independent contractors and don't work exclusively for either ride), that they can't drive for Lyft because it goes against that cities regulations. Completely not true.
Surely this type of "school yard" fight can't be happening between two well funded organizations (what are they going to do next, stuff each other in lockers and demand lunch money)? What happened to the ethics and compliance program? They must have something in place, but I suspect, it's just been "shoved into a locker" somewhere, buried under a pink moustache.
Senior management at both organizations has dropped the ball somewhere. One of the most important ways upper management can help a compliance and ethics program is by participating in it. Leading by example. The C-Suite needs to be the first to:
Sign a certification of compliance with the Code of Conduct
Take corporate training
Address misconduct or non-compliance
Publicly state that it will be addressed
Include, encourage, empower, repeat!
I'd wager this is probably not happening inside Uber or Lyft. Communication of policies organization-wide is vital to the success of any organization. From when employees come on board, to visible material in common areas, and yearly, or bi-yearly reviews and training. These two car service companies need to kick things into gear and starting at the top, working down to include all employees and stakeholders to ensure that everyone is playing by the same rules in an ethical manner, and that all policies are communicated clearly.