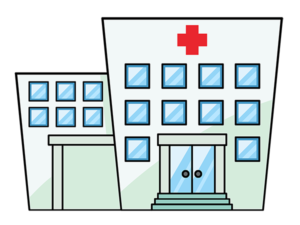 When you think of McGill University, you probably don't think "biggest corruption fraud in the history of Canada."
Unfortunately, due to the actions of the head of the university's health centre back in 2011, those were the exact words used by a police investigator at the Charbonneau commission of inquiry into corruption this past week.
Dr. Arthur Porter, the man in question, was said to be an "eminent oncologist" and the "best manager of hospitals in Quebec" when he was hired as the chief executive officer of the McGill University Health Centre (MUHC) in 2009. He was so well-known and respected that no one bothered to question his integrity – until it was too late.
Soon after he was hired, Dr. Porter – along with his right-hand man, Yanai Elbaz – made a deal with SNC-Lavalin Inc. to ensure that SNC would win the bid for a lucrative contract to build the MUHC, which was being referred to as a "super-hospital." This was made clear at the commission where a testimony revealed that Porter was compensated with over $11 million by SNC, while Elbaz was paid the same amount. Both payments were made through shell companies in the Bahamas.
These sketchy payments eventually raised red flags at SNC. The contract that SNC made with Porter needed to be signed off on by several executives in order to go through, and according to statements made this past week, they were told to sign it "under instructions" by the CEO of the company. As a handwritten note by one executive put it: "Just sign – no questions asked."
It took until 2012 for a group of concerned whistleblowers to bring this to the attention of SNC's board of directors. This led to an internal investigation, and then a police investigation, which has since resulted in charges being made against the top executives at SNC.
On the MUHC's side, these shifty dealings were not without their warning signs. As the deadline for the hospital bid approached, Dr. Porter made every effort to ensure that SNC would not lose. During one particular meeting in which the two competing companies had both made their bids, Porter and his co-conspirator Senator David Angus left in the middle of the meeting, only to return later and put a pause to the selection process.
Dr. Porter later argued against selecting the rival bidder, the Spanish company OHL, stating that one of its members had changed. He even took the matters to the provincial Liberal cabinet ministers that were in charge of the MUHC project, trying to convince them to choose SNC.
This effort would end up failing, leading the government to re-start the bidding process with a higher budget. In March of 2010, SNC was finally chosen – even though their final bid ended up being lower than the rival bid made by OHL. At the time, the government had no idea this had happened under their very noses.
Even now, Porter still has not been formally charged for his dirty dealings with the SNC. But the Quebec police are still attempting to extradite him from his jail cell in Panama to do so. If the whistleblowers at SNC hadn't sounded the alarm on the contract happening at their own company, they might still be oblivious about the entire thing.
Such cases show just how important a whistleblower can be to shine the light on unethical dealings within an organization. Whistleblower Security is committed to promoting a culture of integrity, collaboration and transparency for our employees and clients. With a 24/7 whistleblower hotline, employees can be assured that all of their ethical concerns will be heard and addressed.