Phishing – Fraudulent Emails Are Sent With the Aim of Obtaining Data or Cash From the Recipient
Yesterday, your true love gave you mobile app fraud. You gave up all your contact information to a "cool new app".
The result is an SMS Scam… and a crotchety one at that.
So you gave up your contact information to an app that promised free stuff. Well that was silly!
"… yeah but it looked like it was from my favourite store and promised me a $500 gift card…"
Too late!
Here's what you just did: you innocently gave your contact details to a website promising a free gift. In return you did get a free gift… the gift of identity theft.
Scammers will obtain your mobile numbers from websites or forms you might have given your contact details too. One method is to target victims by sending texts promising "free" gifts or prizes, but consumers who click on the links may find themselves handing over sensitive information in exchange for the free gift, and this exposes them to credit card fraud and identity theft.
Here's something creepy – malware can hide in the background watching your every text message for bank authorization codes to steal – shudder.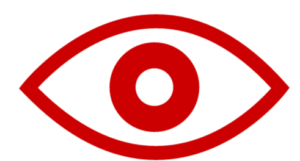 Hey, did you know, according to the Internet Crime Complaint Center, consumers lost more than $525 million to cybercrimes in 2012?
Just keep these few tid bits in mind this holiday season:
Havelongstronguniquepasswords – (did 'ya get that?) create a password you can remember but that's difficult for others to guess. Oh and lock your mobile devices and tablets.
Censor yourself on social networks – much of your data is actually public and so is what you post about yourself (location, habits, plans). Telling the world where you're taking your vacation can enable identity theft. (free tip: be mindful about what you post online about others too).
Use secure websites – You know that 'https' thingy? Make sure a URL begins with it. These sites encrypt log-in information before sending it to a server, keeping you safe from hackers.
Keep your financials separate – as in, use a separate computer when you do your banking. Don't do your banking using the free McDonalds WIFI. Keep that type of activity for home using your own secure connection.
The prevention of these types of cyber-attacks needs to be top of mind especially during the holidays. And it's not just geared toward consumers. Businesses participate in the same type of behaviour. Being aware of how to improve your fraud detection goes a long way in ensuring business success.