Fraud Can Be Devastating to an Organization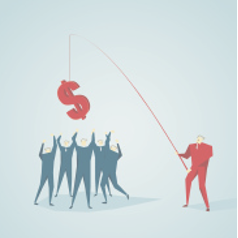 GlaxoSmithKline (GSK) knows how devastating fraud can be to an organization.
The company, and its executives, have been accused by the Chinese government of funnelling hundreds of millions of dollars in bribes to doctors and health officials, forcing GSK to terminate many senior executives.
But GSK isn't the only organization having a war with corruption. Last year, Walmart India suspended several executives, including its CFO and CEO, after examining potential violations of US anti-bribery laws. As well, US authorities are investigating Cadbury India for alleged bribery.
And while we're still in India, Adidas India pressed criminal charges against, and terminated, its country manager and other higher-ups. They've been accused of defrauding the organization of over $150 million.
These are all large organizations, who have worked hard to be where they are today. So why all this fanfare?
They had all the basics down – implementing a code of conduct, written policies in place, tight controls, etc. However, they still fell victim to fraud by their own senior leaders. The biggest corruption risk companies face is their own employees not being quite so honest. This could have something do to with the rising pressure senior executives face with financial performance. "Cooking the books", making side agreements with customers and partners, and packing the channel with inventory is of serious concern.