Millionaire Whistleblower Stays on the Lookout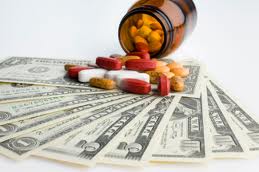 You'd think that after a $6 million reward for a job well done, you might just call it a day and kick back on the beach.
Not so for Jacqueline Nash Bloink.
Bloink worked for the Tucson-based non-profit health network Carondelet from 2010 to 2011 as a corporate responsibility coordinator, and during her time there, she discovered billing discrepancies for the network's inpatient rehabilitation services that went all the way back to April of 2004.
She proceeded to file a whistleblower lawsuit under the federal False Claims Act, accusing the medical network of intentional fraudulent billing and not fulfilling their obligations to pay back money they owed.
Carondelet would then go on to settle for $35 million – and nearly $6 million of that went to Bloink for her efforts.
However, she's not even close to being done. "Many 'whistleblowers' go underground after their ordeal is over," Bloink recently wrote in an open letter. "I intend to use my newly obtained silver hair to try and help our healthcare system by being open about fraud and discussing ways to prevent it."
She hopes that if more people work together, they could stop money from pouring out of the federal Medicare and state Medicaid systems.
Whistleblowers are important!
According to the co-director of Taxpayers Against Fraud Education Fund, the False Claims Act is the most effective weapon that Americans have for recovering all of that money.
Whistleblowers can be a weapon for the government in catching medicare fraud because they understand the company, and how the billing schemes work. They can see things the public can't see. The system itself is so complicated that you can't really understand it unless you have whistleblowers. They are guides to secret knowledge.
Meanwhile, Bloink is using her years of training in the field of compliance to teach people in the health industry to be on the alert for billing fraud. She believes that most healthcare providers do not mean to commit fraud, waste, or abuse. Much of the time, they are simply unaware that their actions fall into those categories. So doesn't it make sense, then, to have a place where employees can report on wrongdoing? Whistleblower tips accounted for just over 40% of frauds reported, according to the ACFEs 2014 Report to the Nations. And it's the employees who are the first to see potential wrongdoing – so let them tell you about it in an anonymous, safe place.
And another tidbit, according to a recent report by the WSJ, retirees make up a fair chunk of the 'whistleblower population' as former employees of their organization. Probably because they don't feel the pressure of retaliation as a current employee would. Hence the work that Bloink is doing.
So to state the obvious, it's probably best practice for organizations to avoid from falling into a trap where fraud(s) have been found and violations occur. Compliance is paramount. And proactive measures should be your first task of the day to avoid possible fines an violations.
Get that ethics reporting system in place were your employees can shed light on any potential wrongdoing. Having a healthy whistleblower culture within a workplace can do wonders for encouraging employees to step forward about any concerns, and can save your company a lot of money in the long run.