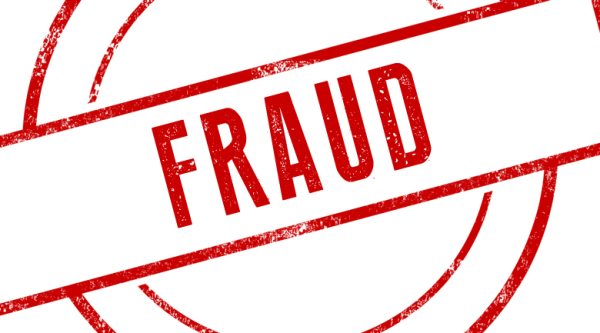 It's like something out of a movie.
After almost two decades scamming clients all across the world, the top executives of Remington Financial Group are finally facing sentencing this month for fraud. It was estimated that over the years, the organization had accrued about 26 million dollars from their unwitting victims.
Remington Financial Group (later renamed Remington Capital) specialized in providing investments for businesses, either directly or by finding other investors for aspiring entrepreneurs. The only catch was that the businesses would have to pay Remington a fee upfront for their services – ranging from $10,000 to $40,000.
Richard Jank, one of Remington's victims, said that this type of fee was not unusual for these types of transactions. In his case, Jank was looking for investors to invest about $125 million in a development project in Costa Rica. He had to pay Remington $15,000 for "due diligence," but was told by the executives that the investment deal would be a sure thing. However, Jank started getting suspicious when Remington, originally planning to finance his project directly, changed their tune and told him that they were looking for other investors. In the end, not only was Jank's project not funded by any investors – he couldn't even get his deposit back.
"I still haven't recovered financially," Jank said. "I'm still in the development business, but I will never, ever give an upfront fee. My trust in humanity is gone."
Remington's other victims, spread all across the world, tell similar stories. The company would take their money upfront, do nothing, and then accuse their clients of being to blame for their own projects not coming to fruition.
In fact, these victims can't even be blamed for trusting a transparently illegitimate company. Remington actually did some business that was above-board, and even often received good publicity in the local papers. Said Ingrid Robinson, a fellow victim and the chief whistleblower behind the whole case: "Their website was first-class. They had an A-plus rating at the Better Business Bureau. But it was all smoke and mirrors."
Thanks to Robinson's efforts in banding Remington's victims together and shedding light on the company's shady dealings, seven people associated with Remington Financial Group have finally been prosecuted. The firm's founder, Andrew Bogdanoff, pleaded guilty in March, and was sentenced to 18 years in prison. The other top executive in the group, Matthew McManus – the only one to actually go to trial – faces sentencing on May 21. He is expected to receive a similar prison sentence.
In a time when people are increasingly encouraged to make a living by being entrepreneurial, investors such as Remington Financial Group are desperately sought after. But how can you know for sure which groups are really looking out for your best interest, and which are going to take your money and run?
Up-and-coming businesses need an ethics reporting company they can trust, one that is dedicated to safeguarding their operators against risk. Whistleblower Security is committed to promoting a culture of integrity, collaboration and transparency for our employees and clients. With a 24/7 whistleblower hotline, employees can be assured that all of their ethical concerns will be heard and addressed.