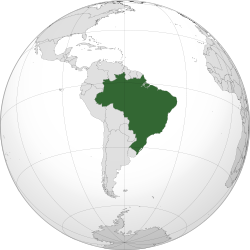 Brazil is one of an increasing number of countries that have enacted anti-corruption laws that trigger corporate and personal liability for offences committed within and outside of the country's national borders.
Numerous governments around the globe have ratified international anti-bribery treaties, such as the OECD and the United Nations conventions. Companies expanding their global footprint through international business transactions should seek legal counsel to implement a corporate compliance program that will take into account key international anti-corruption laws and conventions, to ensure global compliance.
With the enactment of the anti-corruption law, Brazil now establishes its own legally binding standard to combat and prosecute bribery of public officials.  The new law not only establishes direct corporate and personal liability for illicit conduct against any level of the three branches of government – executive, legislative and judicial – for particular acts of corruption and fraud within the bidding and procurement of public contracts process, but also applies to acts of corruption committed against foreign public officials, whether the offence occurs within or outside Brazilian borders.
The anti-corruption law applies to companies, regardless of their corporate or legal form, whether foreign or domiciled in Brazil, and whether the unlawful act is committed within or outside Brazilian territory.  Civil liability extends to the entity's directors, officers, employees and agents who commit, participate, or aid in the commission of the unlawful act, whether the act is performed in Brazil or abroad.
The law provides for civil and judicial penalties for noncompliance, and charges several governmental agencies, i.e., the Administrative Council for Economic Defence, the Ministry of Justice, and the Ministry of Finance, with the power to prosecute violations and impose applicable sanctions.  Additionally, the highest authority in the executive, legislative and judicial branches may initiate the investigation or prosecution of the alleged offence, at their own discretion or based upon a petition filed with the government, and will be authorized to grant clemency or a reduction of any penalty.
Judicial penalties may be imposed individually or cumulatively and may consist of mandatory dissolution of the business, complete or partial cessation of business operations, restitution of benefits received (whether gained directly or indirectly), and/or seizure of assets. Additionally, the business may be disqualified from receiving government-sponsored incentives, loans, subsidies or donations for up to five years, and/or required to post a bond as surety to redress any special right or remedy on behalf of the injured party which may include the government.
The liability for any civil or judicial penalties may extend to the parent company, subsidiaries and affiliated companies, and may survive a merger, acquisition or other corporate transformation.
The law provides a five-year statute of limitations from the date of the offence, except that where a continuing violation is found, the limitations period shall begin on the date on which the offence ceased.
While Brazil is just the latest to enact aggressive anti-corruption legislation, the fact is that the enforcement has become global. Anyone conducting business outside of their own borders is well-advised to implement internal controls which provide oversight into operations. At a minimum, such an effective corporate compliance program should:
Develop a code of conduct and internal policies that reflect the company's commitment to a culture of integrity where bribery and corruption are strictly prohibited and penalized;
Conduct due diligence to evaluate the company's current practices, including current expenditures that may be deemed suspect under foreign anti-corruption laws, to identify areas of risks;
Take appropriate measures to eradicate any practice that may contravene anti-bribery laws;
Implement mechanisms and procedures to ensure corporate integrity and business ethics, such as a means of internal disclosure of suspected unlawful acts without retaliation;
Train all personnel on the company's ethical culture and the legal requirements of anti-corruption laws and regularly communicate to all staff the company's policies.
Implement an ethics reporting system (hotline, web-based) that can capture valuable information anonymously and confidentially.