Russia Dramatically Strengthening Anti-Corruption Laws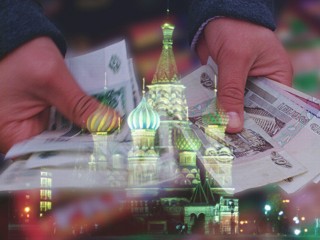 Despite Russia's reputation for corruption, the anti-bribery climate there is evolving. A recent flurry of anti-bribery legislation, as well as Russia's ratification of the OECD Convention on Combating Bribery of Foreign Public Officials suggest that Russia is moving in the right direction. Amendments to the "Anti-Corruption Law" have also created new measures to prevent corruption. One of these measures is not only new for Russia, but also unprecedented among anti-corruption laws worldwide.
Russia's recent efforts to combat bribery have met with mixed results in recent years, as publicized initiatives have not yet resulted in significant change on the ground. But change is palpable. For example, Russia's Transparency International ranking (reflecting public perception of corruption) has gradually improved over the past five years (from 147 in 2008 to 133 in 2012), although it remains on par with countries such as Iran and Nigeria. Russia's ability to attract capital is very much tied to whether or not the Russian Government can make significant progress in combating this economic and social problem in the coming years. The new Anti-Corruption Law could be a step in that direction.
Among other requirements, the new Anti-Corruption Law imposes an express obligation on organizations to develop and implement internal controls designed to combat corruption. By comparison, the U.S. Foreign Corrupt Practices Act (FCPA) and the UK Bribery Act (UKBA) do not impose internal controls as broadly. While the UKBA allows for an "adequate procedures" defense for companies that maintain such controls, and while U.S. enforcement officials often mitigate penalties against companies with compliance programs, Russia's new Anti-Corruption Law essentially imposes a strict liability standard for companies to maintain these programs.
Under the Anti-Corruption Law, the required anti-corruption compliance measures must include:
Creating a dedicated compliance department and designating company officials responsible for anti-corruption compliance;
Adopting a Code of Ethics;
Developing mechanisms for cooperation with law enforcement authorities;
Developing and implementing policies and procedures designed to ensure ethical conduct;
Identifying, preventing and managing conflicts of interest; and
Preventing the creation and use of false documents, including with respect to financial statements.
The term "organization" is not defined in the Anti-Corruption Law. It appears likely to mean that any organization with a legal presence in Russia, including subsidiaries, branches and representative offices of non-Russian companies, will be subject to the internal controls requirements described above. Even though some internal controls have long been implemented voluntarily by some companies operating in Russia, internal control programs have never before been expressly mandated by Russian law. The Anti-Corruption Law thus represents a significant step in strengthening the Russian legal framework for fighting corruption.
The Anti-Corruption Law does not set out the penalties for organizations that fail to develop and implement internal controls programs. However, the Code of Administrative Violations, which authorizes the imposition of significant fines against companies for bribery of public officials and also for commercial bribery, provides that a company is liable if it fails to take all measures within its power to comply with the provisions of the Code. It will be difficult for a company to defend itself in administrative proceedings if it has not complied with its obligation under the Anti-Corruption Law to establish an internal controls program.
Both Russian and non-Russian companies doing business in Russia would be well advised to take a proactive approach to anti-corruption compliance. Such steps include:
Assessing current anti-corruption compliance policies and procedures and updating them, as necessary, to reflect the measures listed in the new Anti-Corruption Law;
Conducting due diligence to ensure that third party business partners (such as agents, representatives, and joint venture partners) are also taking steps to comply with the Anti-Corruption Law; and
Training personnel on the company's approach to anti-corruption compliance.