SEC Looks at 'World Tour' in Action Against FLIR Systems
Last November 2014, the SEC brought an administrative FCPA enforcement action against two individuals – Stephen Timms and Yasser Ramahi. They worked in sales at FLIR Systems, an Oregon based company that produces thermal imaging, night vision, and infrared cameras and sensor systems.
The conduct at issue? A world tour. Literally!
And all the bells and whistles that go with world tours. Expensive travel, entertainment, personal items – all in an effort to woo business from Saudi foreign officials in exchange for the retention of business for FLIR Systems.
I like this particular case because 1) I've secretly always wanted to be a Rock Star and tour the world, and 2) there's a lot of information about this case from the SEC order that makes a whole lotta sense!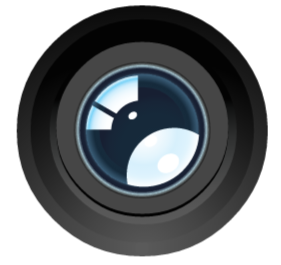 The order states:
"This matter concerns violations of the anti-bribery, books and records and internal controls provisions of the FCPA by FLIR. In 2009, employees of FLIR provided unlawful travel, gifts and entertainment to foreign officials in the Kingdom of Saudi Arabia to obtain or retain business. The travel and gifts included personal travel and expensive watches provided by employees in FLIR's Dubai office to government officials with the Saudi Arabia Ministry of Interior (the "MOI"). The extent and nature of the travel and the value of the gifts were concealed by certain FLIR employees and, as a result, were falsely recorded in FLIR's books and records. FLIR lacked sufficient internal controls to detect and prevent the improper travel and gifts. Also, from 2008 through 2010, FLIR provided significant additional travel to the same MOI officials, which was booked as business expenses, but for which there is insufficient supporting documentation to confirm the business purpose. As a result of the unlawful conduct, FLIR earned over $7 million in profits from the sales to the MOI."
What FLIR did – Timms was the head of the MidEast offices responsible for obtaining business, and Ramahi reported to Timm and worked in Business Development. In 2008 FLIR entered in to a contract to sell binoculars for approximately $13 million and Timms and Ramahi were the primary sales people. This contract had FLIR agreeing to conduct a factory acceptance test prior to delivery of the products to Saudi Arabia, and the anticipation of additional product orders in the near future.
And here's where the world tour began. Timms and Ramahi made arrangements to send officials on what they termed a 'world tour' before and after the factory acceptance test. Lucky recipients were MOI's head of the technical committee and a sr. engineer. These lucky lads found themselves making stops in Casablanca, Paris, Dubai, Beirut, and Boston. In Boston the MOI officials spent one 5-hour day at the FLIR facility completing equipment inspections. Their remaining seven days included only three other 1-2 hour visits to the facility. The rest included leisure activities and a weekend trip to New York. Air travel expenses were approved by management with instructions to 'make the expenses appear smaller' by breaking them into two submissions. Neither management nor finance questioned the travel expenses or itinerary.
False Cover Stories
However after questions did arise, Timms and Ramahi claimed the world tour had been a mistake. Cover-ups were made, false and misleading documentation was prepared to 'correct' mistakes. And in the end MOI placed an additional order (as anticipated) for more binoculars – FLIR earned $7 million in revenues in connection with sales from MOI.
The SEC's order has FLIR paying approximately $40,000 for additional travel by MOI officials including airfare, hotel, dinners, drinks. Additionally, officials from the Egyptian Ministry of Defense received their own tour of FLIR's Stockholm factory (and a trip to Paris) where most of the time was not spent on product demonstrations. This tour totalled approximately $43,000.
Of course with expensive 'fun' travel comes the 'cherry on top' gifts. At Timms' and Ramahi's instruction, FLIR's third-party agent purchased five watches in Riyadh, paying approximately 26,000 Saudi Riyal (about US $7,000). Ramahi and Timms gave the watches to MOI officials during a March 2009 trip to Saudi Arabia to discuss several business opportunities with the MOI. An expense report was submitted for these watches as executive's gifts, however despite red flags, the reimbursement was approved by management.
Sometime later questions were raised on the watches by finance, but again Timms claimed a mistake and falsely stated that the expense report should have reflected a total of US $1900.
Red Flags Swept Under the Rug
Long story short, bribes were made, wheeling and dealing happened, and cover-ups seemed second nature. During this time FLIR did have a code of conduct with a specific anti-bribery policy which prohibited employees from violating the FCPA. However FLIR had few internal controls over travel in its foreign sales offices at the time. FLIR's foreign sales employees worked with their own foreign agencies for approvals for staff. There were also few policies governing the giving of gifts.
Subsequent to the conduct above, FLIR undertook significant remedial efforts including personnel and vendor terminations. FLIR broadened its relevant policies and training and implemented a gift policy. The company enhanced access by its employees to its anti-bribery policy by providing translations into languages spoken in all countries where offices are located. They are working on enhancing their travel approval systems ensuring everything gets a full vetting through the FCPA framework. Additional training has also been added for finance staff, and the company has enhanced its third-party due diligence process and controls.
The SEC's release states it perfectly:
"FLIR's deficient financial controls failed to identify and stop the activities of employees who served as de facto travel agents for influential foreign officials to travel around the world on the company's dime."
This story serves as a great example of what not to do. The SEC's report spells it out here in perfect detail. Bribery, cover-ups, lack of internal controls, and ignoring red flags, has cost this company $9.5 million in fines. Having a strong corporate compliance program is crucial in today's highly regulated business environment. An effective compliance program is an important ingredient of an organization's internal controls, anti-corruption program, and is an important component to detecting and preventing FCPA violations.
Download an eBook on how too build your strong compliance program.




[citesource][source]http://www.fcpaprofessor.com/sec-returns-to-world-tour-allegations-in-administrative-action-against-flir-systems[/source][/citesource]