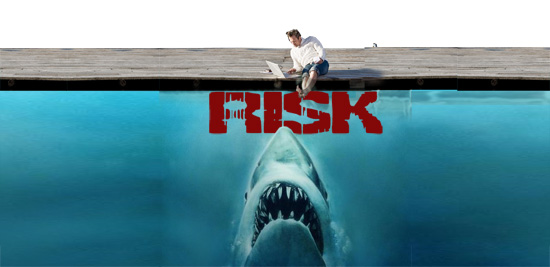 Several firms recently released surveys that canvassed corporate executives for their views on anti-corruption compliance programs and the greatest risks facing their organizations. Not surprisingly, these surveys indicated that bribery and corruption risks remain present worldwide and throughout all sectors, though the perceived risks appear most acute in the natural resource industry and in rapid growth countries. The use of third parties continues to present a significant vulnerability in corporate efforts to comply with anti-corruption laws, especially given that most survey respondents indicated that they do not train these third parties on their anti-corruption policies. Questions also remain as to the overall effectiveness of most firms' anti-corruption policies.
Kroll Advisory Solutions' 2013-2014 Global Fraud Report asked 901 senior executives worldwide for information on fraud their company has experienced over the past year. Ernst & Young's 2013 Fraud Survey surveyed over 3,000 corporate executives in Europe, the Middle East, India, and Africa about unethical responses to the pressures they face in today's challenging economic environment and the effectiveness of programs to combat these responses. E&Y also released Asia-Pacific Fraud Survey Report Series 2013, a similar report compiled with responses from 681 corporate executives and employees from eight countries in the Asia-Pacific region. PricewaterhouseCoopers survey discusses the structure and function of compliance departments globally, based on around 800 responses from U.S. and U.K. company executives across 19 industries. Finally, Control Risks released a survey of general counsel, senior corporate lawyers, and compliance heads from 316 international companies that examines the respondents' attitudes towards bribery and corruption.
Bribery and corruption continue to be identified as significant risks by the respondents of all five surveys. In the Control Risks report, although only about 4% of respondents thought there was a 90% to 100% chance that their company would be required to investigate allegations that an employee violated anti-bribery laws in the next two years, respondents in 60 organizations – or about 19% of respondents – thought that outcome was "somewhat likely," and 21% stated that it was "possible." The E&Y report found that 21% of the corporate employees surveyed believed that corrupt practices occurred frequently in their country. This statistic is unsurprising, given that the report included a large number of respondents from countries where corruption is considered common, such as China, Indonesia, and Malaysia.
Perceived bribery and corruption risks are highest in certain industries. The Kroll survey found that 19% of natural resource firms reported fraud due to corruption and bribery – the highest percentage in any sector. The second highest level of fraud attributed to corruption and bribery was identified in construction, engineering, and infrastructure, with 18% of respondents in this sector reporting that they have experienced such fraud in the last year. Retail, wholesale, and distribution firms were third, with 15% of respondents from this sector reporting fraud due to corruption and bribery.
The current global economic climate continues to affect whether corporate employees view unethical practices as justifiable if these practices ultimately help a business to survive. Sixteen percent of respondents to the E&Y survey felt that offering cash payments to win or retain business would be appropriate, and 17% thought that offering personal services or gifts was justified. In the E&Y AP survey, 4% of respondents said that cash payments were acceptable.
According to Control Risks, the majority of respondents believe that operational bribes and facilitation payments represent the greatest opportunity for bribery and corruption. Fifty-eight percent felt that their companies were most vulnerable to the risks associated with ensuring that their business runs smoothly, such as bribe demands from customs officers, police officers, or tax inspectors. In addition, 35% of respondents felt that it was a "routine" risk in their industry that companies make facilitation payments to avoid unacceptable delays in processing goods through customs.
Tomorrow we will look at some of the risks in emerging markets, the risk associated with contracting with third parties, and what efforts are being made to reduce bribery and corruption.