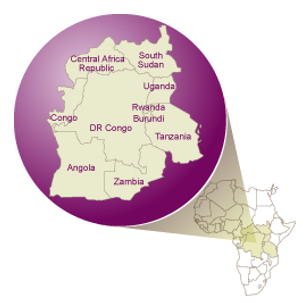 Very soon, manufacturers will have to report on the presence of "conflict minerals", in their supply chains, that come from the Democratic Republic of the Congo.
Starting May 31, 2014, publicly traded companies will be required to declare to the SEC whether or not their products or components contain tin, tungsten, tantalum or gold, (3TG) taken from mines in the DRC that are engaged in human rights abuses.
This requirement was included in the Dodd-Frank Act signed into law in 2010. However, it's taken nearly four years for the SEC to gather public comments and clarify the rule.
Many business have been slow in their preparation of complying with this requirement. According to a survey conducted by PWC in the spring of 2013, about one third of executives were unsure if this applied to their operations. And still today many haven't yet created a reporting structure with their suppliers, contract manufacturers and other supply-chain partners.
Time is ticking away…
Minerals covered by the rule are found in many consumer goods, including electronics products, automobiles, packaging and medical devices. Given that the average public company works with many thousand first-tier suppliers, and many, many more further up the supply chain, the task of tracing product content all the way back to the mine is enough to make one's head spin.
The cost of compliance will be huge. The SEC estimates that companies will spend a total of between $3 billion and $4 billion in the first year alone, and between $200 million and $600 million a year after that. But industry sources claim the actual number will be much higher.
The process will be a multi-step one. First, public companies must figure out if any of their products could contain one or more of the 3TG materials from the DRC or an adjoining country. Then they must conduct an inquiry into the country of origin of those items, and gather the appropriate information. After that they determine the materials' impact on their supply chains and products. Finally, they must submit annual reports that disclose the presence of any conflict minerals from the DRC and surrounding countries. Finally, in addition to filing their report with SEC, organizations must publish the information on their websites.
Head spinning yet?
There are no penalties for continuing to sell products that contain conflict minerals. But punishment would potentially come in the form of damage to an organization's public image. At the same time, nobody is ruling out the possibility of sanctions down the line for businesses that fail to comply with the reporting requirement.
The SEC doesn't expect every public company to be able to answer all questions about their use of conflict minerals by May 31, 2014. For the first two years, "indeterminable" will get passing grades. But after two years, manufacturers are expected to have answers from their suppliers at each stage of the supply chain.
The "conflict minerals" rule probably won't be the last time that regulators seek control over the human-rights policies of global business. It's possible that it's extended to other parts of the world, or additional raw materials such as lithium from Afghanistan.
But right now, organizations need to get cracking on grilling their suppliers about conflict minerals from the DRC and the surrounding region.
The Integration of a strong compliance program, including a whistleblower hotline, is a powerful tool for any organization to implement in their proactive measures to manage their risk.
Waste, fraud and abuse of authority can all be combated by having an independent reporting mechanism that's available to your employees to report malfeasance. WhistleBlower Security should be one of the first places your employees can go to report on any perceived wrongdoing or risk.
Whether it's for regulatory compliance, financial transparency, corporate governance, employee, client, investor or patient relations, becoming WhistleBlower Secured™ will enhance your corporate integrity and empower your employees to contribute to an ethical workplace.