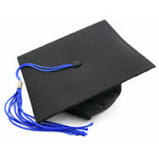 Universities and colleges are often held in high esteem of professional and ethical behaviour.  But ultimately, these bastions of learning are no different from any other organization that can experience fraud, schemes, scams and just bad behaviour.
Over the past years, public incidents like sexual harassment, discrimination, gifting, vendor kick backs and collusion have tarnished many university reputations.  Given that fundraising and development are essential components of most university operational plans, ensuring that proper policies, tools and training are in place is of utmost importance to protect the sustainability of these institutions.
However, there are precautions and strategies that can be put into place to both detect fraud earlier and prevent it from happening altogether. Fraud detection is usually uncovered by a tip.  Whistleblowers are the number one way to detect fraud.   Having a system that allows a person to anonymously report an incident is the first key line of defence.  Having a system that allows for multiple methods to report is even better.  Hotline, web portal, email, fax and snail mail – all empower an individual to make that first leap of faith and report what they know.
Ensuring that the tone at the top encourages employees, students, volunteers to come forward is also key.  Having the tools in place and not the environment to support those tools is a recipe for non-compliance.  From the President of the University through management and faculty, it is key that the culture support an environment of integrity, respect for others and transparency.
Clearly written codes of conduct and policies that are consistent are important for the universities employees to understand and comprehend the expectation of behaviour and adherence to those codes.
Training, training, training.  We speak to this a great deal with our clients.  Training is a necessity that can not be overlooked.  Lunch and learns, staff meetings, yearly reviews are all opportunities to revisit the code of conduct, discuss potential ethical dilemmas and ensure employees know the universities position of ethical behaviour.
And when problems do arise, it is imperative that the university management react and deal with the situation.  Small issues can gain momentum when not addressed and can certainly morph if bystanders believe there are no negative outcomes to expense padding, gifts and other such issues.  Prompt enforcement of policies can inhibit much larger issues down the road.
Every organization needs to ensure the proper risk mitigation tools are available.  The tools are not expensive, are easy to implement and most importantly, have a profoundly positive effect on employee moral and engagement.