If Management Fails to Take Steps in Accordance With Its Own Policies, It May Find Itself Escorted From the Building
And that's exactly what's happened at CBC. We heard months ago about Jian Ghomeshi, a Canadian broadcaster widely known as the host and co-creator of the national daily talk program "Q" on CBC Radio One. He was fired for allegations of sexual abuse and harassment.
Well fast forward to now, and it seems that 'CBC failed to provide its staff a workplace "free from disrespectful and abusive behaviour,"' says a report undertaken by an independent investigator, hired to examine the CBC's handling of the behaviour of Jian Ghomeshi.
This report states that Ghomeshi's behaviour violated CBC standards, and was considered to create an intimidating, humiliating, hostile or offensive work environment for employees. So, two managers are no longer with the corporation.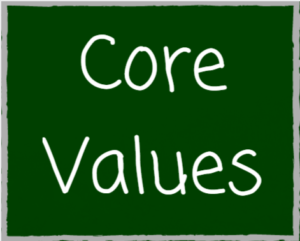 The opening statement of CBC's code goes like this:
… outlines the values and expected behaviours that guide CBC/Radio-Canada employees in all activities related to their professional activities…
It also goes on to say that acceptance of, and adherence to, these values is expected behaviour of every employee, regardless of level or position.
We've stressed before (here) the importance of tone at the top. If leaders don't lead with integrity, employees are not likely to either. What leaders do reflects the creation of the company culture within an organization.
Many recommendations came out of the report on the CBC. Some of these are worth repeating in order to prevent this from happening again.
Review and Clarify Policies Which Set out the Behavioural Standard: It's important that companies review their workplace related policies in order to provide more clarity on the protections for and expectations of its employees. Policies need to provide clear and safe examples on behaviour that is prohibited
Provide Training: All employees need to be trained on policies within the organizations. Training should reflect the types of issues and concerns that would arise in that organization – in other words industry by industry, global vs. local. And training needs to be available in all languages spoken by all employees so each and every one knows what is expected of them.
Conduct Spot Audits: Doing random spot checks of work – is the accounting adding up, are there any questionable expenses, are employees treating each other with respect. Depending on the industry of the organization, or the size, all departments and functional areas should be randomly inspected to ensure there's no fraud, abuse, or harassment. People are less likely to participate in wrongdoing if they know random spot checks happen at any time.
Establish an Anonymous Hotline: It's important that companies, any size, have a place where employees can report on workplace behaviour they witness that goes against the company's policies. It's equally important that the hotline allow anonymous and confidential reporting and two-way communication.
It became clear, from the report, that what was needed was a 'fundamental shift of thinking, operation, and importance of' workplace rules and policies for every employee. Policies can't just live on a page, in a manual, hidden on a shelf. They are living, breathing entities that must be reinforced when new employees are hired, and reinforced throughout employee's tenure at the company.
It's also important to make clear to employees that any behaviour that happens outside work hours, can have a negative impact on the reputation of the employer.
It's important to create a speak-up culture an any organizations. Download this eBook to learn how.



[citesource]
[source]http://www.cbc.ca/news/cbc-inquiry-concludes-management-mishandled-jian-ghomeshi-1.3035574[/source]
[source]https://www.documentcloud.org/documents/1894581-report-april-2015-en-1.html[/source]
[/citesource]