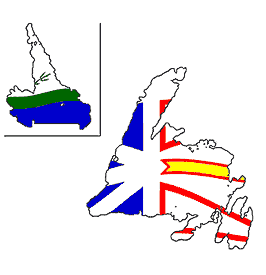 The Newfoundland and Labrador government has unveiled the province's first whistleblower legislation, after years of discussion and planning.
This law would provide public employees with a confidential manner to report perceived wrongdoing, within the civil service, with protection from any retaliation.
When this legislation is passed, government employees will be able to submit a complaint immediately with the Office of the Citizens' Representative, and not have to approach anyone in government first.
If an employee is aware of any wrongdoing that's occurring, for example, using public funds, then there's a place that employees can bring that forward and blow the whistle without fear of reprisal.
The legislation was originally promised by government in 2007, and the province spent a lot of time looking at what other areas of Canada did to ensure the laws they brought in were up to par. This legislation is is slated to be the best model anywhere in Canada for prosecuting or investigations complaints of wrongdoing.
While it's been a long time in the works, this whistleblower act is set to take effect on July 1 to allow time for education on its provisions in the public service and for the Citizen's Representative to get ready to begin taking complaints.
If an employee blows the whistle and feels they've been demoted, fired or otherwise penalized for it, the Labour Relations Board will have power under the act to investigate the incident.
Newfoundland and Labrador is the seventh province to enact whistleblower legislation. This follows Alberta, Saskatchewan, Manitoba, Ontario, New Brunswick, and Nova Scotia.
Well we say kudos to Newfoundland and Labrador for initiating this.
We're in the middle of the tenth annual Corporate Compliance and Ethics Week. What better way to participate than incorporating a strong compliance program, including a whistleblower hotline, that your employees can use to anonymously report any perceived wrongdoing 24/7/365.
Waste, fraud and abuse of authority can all be combated by having an independent reporting mechanism that's available to your employees to report malfeasance. WhistleBlower Security should be one of the first places your employees can go.